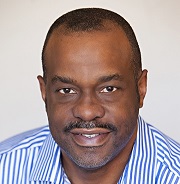 Courtney Hall
Managing Director, In Memoriam
Courtney Hall was a co-founder and Managing Director of Hillcrest Venture Partners. He focused on investments in the following sectors: Enterprise Applications, Financial Technology, and Wireless. Courtney managed the firm's investments in nProgres, NS8 andPhoenix Energy Technologies (Acquired by Duke Energy, NYSE: DUK).
Before co-founding Hillcrest, Courtney co-founded EXACT Sports, a company that performs quantitative assessments of the athletic, psychological and neuro-cognitive abilities of high school and collegiate student/athletes. Prior to EXACT, Courtney was an investment banker at UBS and Morgan Stanley. Before working in investment banking, Courtney worked for the law firms Gunderson Dettmer Stough Villeneuve Franklin & Hachigan, and Gray Cary Ware & Freidenrich (now DLA Piper).
Courtney was the starting center for the NFL San Diego Chargers from 1989 to 1997 where he was a Captain, a four-time Pro Bowl 1st Alternate, and a NFL Players Association team representative. He also captained the Chargers to the 1994-95 Super Bowl; the franchise's lone Super Bowl appearance.
Courtney served as a Bloomberg Mayoral Appointee of the New York City Campaign Finance Board and as the Mayoral Appointee to the Board of Trustees of the Randall's Island Park Alliance. Previously, Courtney served on the Investment Committee for Rice University, which is responsible for managing the university's $4.8 Billion endowment.
Courtney holds a JD/MBA from the University of Chicago, and a BA in Economics and Managerial Studies from Rice University.
Co-founder EXACT Sports
JD, U of Chicago
MBA, U of Chicago
Investment banker Morgan Stanley
NFL Captain San Diego Chargers (Superbowl XXIX)